France defeated Croatia 4-2 today to win the 2018 World Cup.
The first and only World Cup that France had previously won was back in 1998 when the French won on their home turf.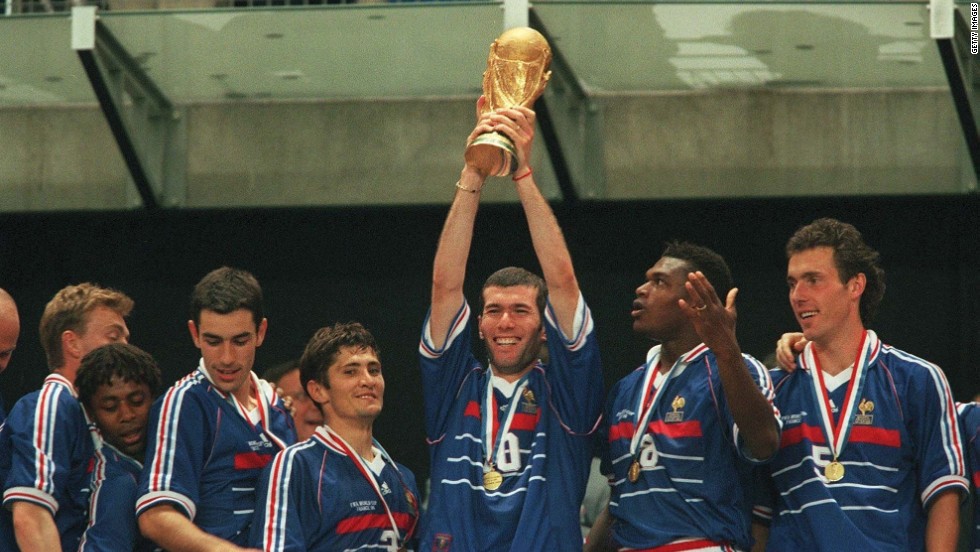 The French took a 2-1 lead into halftime, with a Croatian own goal by Mario Mandzukic in the 18th minute and a converted penalty kick by Antoine Griezmann in the 38th minute being their two first-half tallies.  Croatia's goal was scored in between the two French goals when Ivan Perisic in the 28th minute.
They opened up the second half strongly as well, scoring two more goals in a span of six minutes to take a 4-1 lead.  Paul Pogba in the 59th minute and Kylian Mbappe in the 65th minute were the goal scorers.  Croatia scored a final goal in the 69th minute by Mario Mandzukic.
Congratulations to France on their second World Cup championship in their nation's history, as well as Croatia for making it to their first World Cup final in Croatia's independent history.